Our expert building designers are highly experienced, comprehensive in their approach, and deliver outstanding design, resulting in incredible on-brief residences and small commercial projects. Through our personal design development framework, we examine each individual space and its purpose with our clients, ensuring their involvement, feedback, approvals and therefore the ultimate design outcome.
We make your home feel how you want it to, whilst showcasing your personal style and taste, to the finest detail. Every millimetre is accounted for, with the perfect fusion of form and function. Aesthetic excellence paired with absolute liveability.
Concepts Unlimited Design has more than 20 years of experience in custom building design. We're dynamic, precise and absolutely captivated with creating innovative custom design solutions.

Blank canvas? We custom design for your family's needs, your land and the Brisbane climate.

Wish to capitalise on your home's position and existing features? Our 'Queenslander' design solutions are highly sought-after, admired and the ideal blend of homage to traditional and contemporary living.

Outgrown or wish to make the most of your home? Our experienced building and interior designers create functional new areas for your family or business. 

Add value to your property and increase family cohesion with an attractive and considered granny flat. Our design teams ensure the most stunning and effective use of your property.

Your workplace should be designed for purpose and on-brand. We design inviting, clever, and functional workspaces.
We're here to help
homeowners
investors
builders
designers
We work on a variety of projects with a wide range of budgets
Concepts Unlimited Design is truly an all-encompassing Brisbane-based custom design service. To put it simply; we work closely with you to create a bespoke, remarkable design that reflects your goals, needs, wants, and budget. We create industry-leading construction plans and package them for council, building and town planning approvals. We execute all or any of these stages for you.
We are award-winning and are recognised by industry as leading niche experts. Our experienced team are avid, highly accomplished designers within their trade (some might say they're obsessed) and are committed to delivering brilliant results for clients, regardless of scope. We work as a team so your design result is a holistic, striking and highly considered outcome.
We encourage you to review our custom building design and interior design work. We've worked on many varied projects of different sizes, budgets and requirements, but the common end result is always exceptional design, along with absolutely delighted clients.
Project Sixth was a major transformation from a tired old Queenslander to a home much more modern and luxurious. This family home has spectacular and expansive city views, so our design choices were centred around opening up the living areas of the home and maximising the views. 
We've taken this old and worn Queenslander and given it a new luxurious façade facelift, opening up the original verandah, to expose the character that is Project Sixth.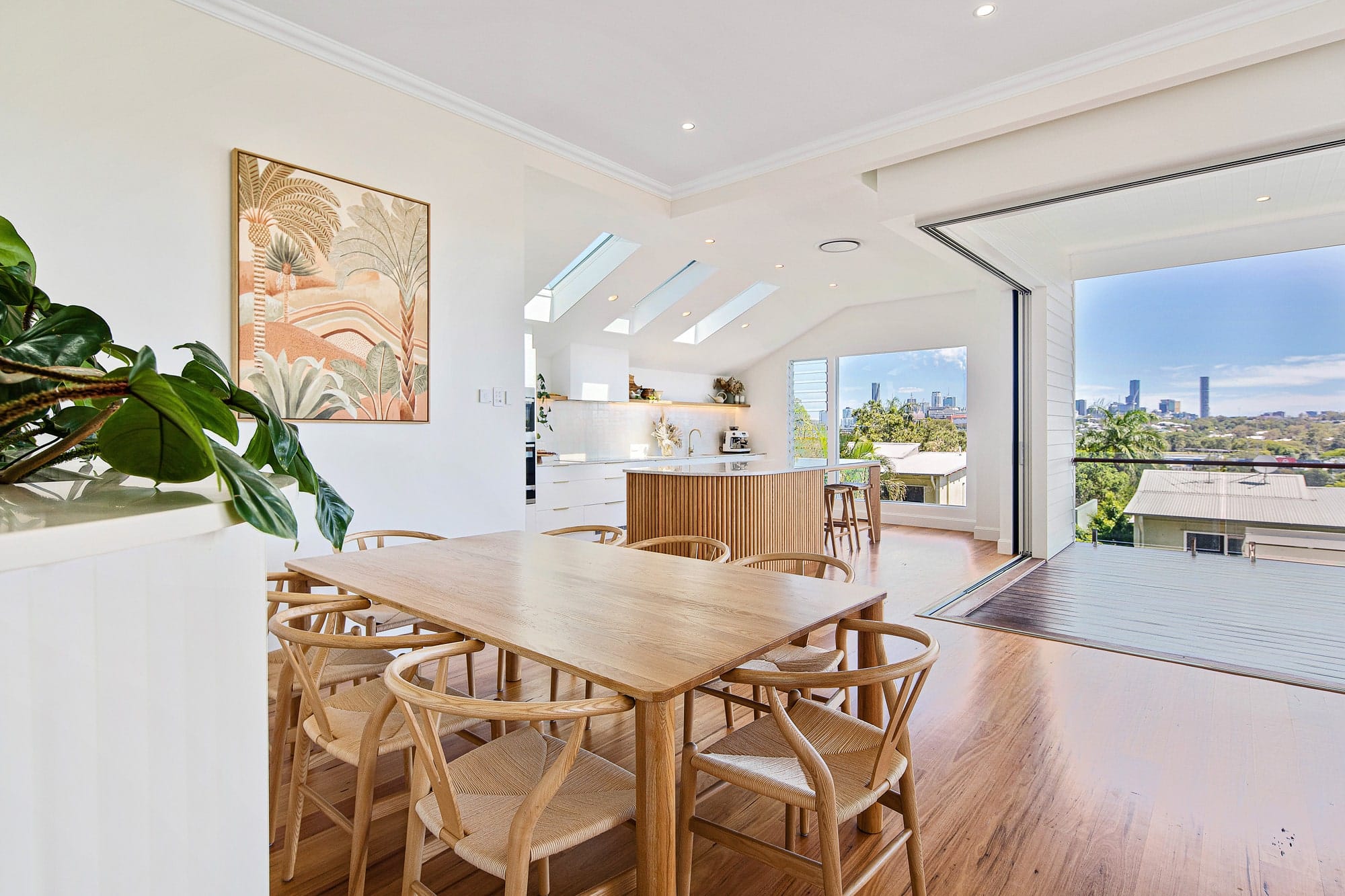 Some kind words from our clients
"We'd like to thank Dan and Aimee for their hard work, time showing us our plans and the way they have absolutely nailed the brief we gave them. We walked into the meeting very excited to see what they had come up with and to say it exceeded our expectations is in understatement. This is just the beginning of the process and we are just so thrilled we chose you guys."
We were introduced to Concepts Unlimited by our friends who were one of Concept's past customers. From the beginning, we found them very professional, knowledgeable and very easy to work with. We truly enjoyed working with the team at Concepts who helped us with building and interior design as well as project execution of our new home.

We can't thank them enough for turning our dream home to reality and would recommend Concepts Unlimited to anyone who is looking for a building and/or interior designer with the experience and integrity to get through the whole building process smoothly and timely.
Our business, Vanstyn Constructions, has been working alongside Concepts for many years now. They produce quality drawings for us builders to work off. I have sat in on many meetings with clients at the design stage, which is a key element, and as they walk through with their 3d modelling on screen. I always recommend Concepts as a designer.
We used Concepts Unlimited for both the build designing (technical drawings) and the interior designing (selection of colours, appliances, tap and sanware, cabinetry and other fittings). We found them easy to work with and aligned with our vision, preferences and budget. Our builder particularly liked the detail in the specification plans which meant he could easily quote a fixed price. We would have been lost without using the services of Concepts Unlimited and can highly recommend them.
Design is their passion and it shows! As builders, we have been fortunate enough to work alongside Concepts Unlimited for many projects. Their attention to detail, expertise and creativity is second to none. They are committed to consistently providing their clients beautiful and functional designs whilst keeping the clients wants, needs and budgets in the forefront of their mind. The entire team at Concepts Unlimited are an absolute pleasure to deal with, we can not recommend them more highly for all your renovation and building designs.
Concepts Unlimited designed our new home and were absolutely fantastic from start to finish, helping us through every step including some issues with council approvals. We are stoked with the end result, positioned and designed perfectly on our block for optimal lighting and cooling/heating. Every team member we worked with was knowledgeable and friendly. Highly recommend them for any building or renovation project, and we will be happily trusting them again in the near future for the next phase of our home.
Concepts Unlimited designed our new house and did an incredible job. They took into account our budget and designed a beautiful home that worked perfectly for what we needed and what we could afford. The entire team couldn't have been more helpful and supportive throughout the whole process - I couldn't recommend these guys highly enough!
The team at Concepts Unlimited designed my renovation and extension at Wavell Heights. I could not be happier with the result. Plans were drawn in a short time frame with very few changes needed. My questions were always answered immediately and efficiently and all were a pleasure to deal with. I highly recommend Concepts Unlimited to anyone building a new home or renovating.
The team at CU designs are a highly organised, experienced and effective group of professionals that communicate well and can provide all elements of the build process from concept through to completion including interior design. One of their biggest assets is the ability to give common sense advice about client requests with the costs of the build process in mind. Their experience in this regard has saved us a considerable amount of money and enabled progression of a complex build with the project kept under budget.
I was referred to Concepts Unlimited Design by a friend who insisted she would never build another home (after she finished her home recently) unless it was designed by Concepts Unlimited Design. We had to do a lift and build / reno. Everything that she said was 100% correct. They are super professional and pay attention to all the little detail. The team are great communicators and easily accessible which is so important when you are wanting to build a dream home. The design (exterior and interior) they have come up with has blown us away. They bring some great ideas and insights based on many years of experience. Cannot recommend them highly enough. Have also had positive feedback from builders when we mention the source of our design so clearly the team have credibility in the market. Well done to all the team.
Thinking of working with our team?
Let's determine if our design team is the right fit for you during an initial consultation, complimentary on us.
"*" indicates required fields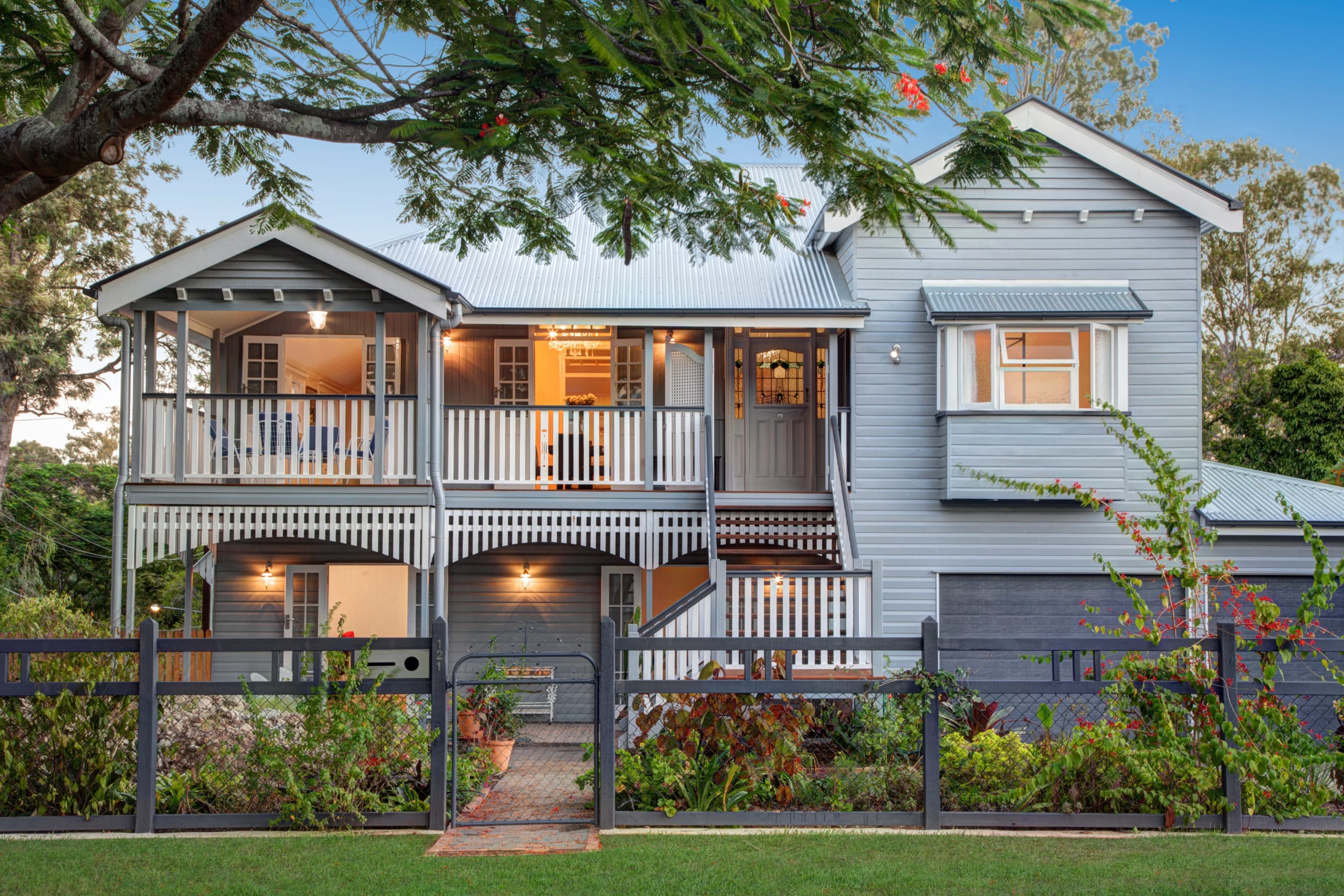 Concepts Unlimited Design has more than 20 years of experience in custom building design. We're dynamic, precise and absolutely captivated with creating innovative custom design solutions.
LUXURY HOME DESIGN BRISBANE